Welcome to the
5/7 RAR
Association.
We, the members of the Association have, by virtue of our willingness to support the perpetuation of Battalion's legacy,
inherited a responsibility to ensure our Battalion's efforts throughout its powerful 33 years' service to our great country are honoured and commemorated in such a way that befits the blood, sweat and tears that each and every member of the Battalion sacrificed during its existence.
The association is for everyone who served in or supported the Battalion, no matter what era, job or corps, so that we have an association to call our own, to catch up with our mates and to look out for each other…
Matthew Shea – Association President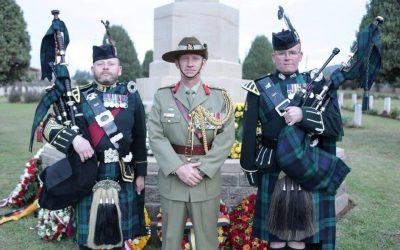 We have been informed of the final decision from The Office of The Commandant General Royal Marines regarding Corps Families Weekend. We will look forward to 2022, where we can enjoy this fantastic event safely.
read more
Over 400 members and growing. 5/7 RAR Lives on!
Discover how being a member can support you and your family.
5/7th Battalion (Mechaized), The Royal Australian Regiment.
Events, honours, conflicts, celebrations see all the photos from the 5th/7th.
"War is life multiplied by some number that no one has ever heard of."